"Letters from the Forest of Nisene Marks" by Mountainhood – Cassette (Echomancy II)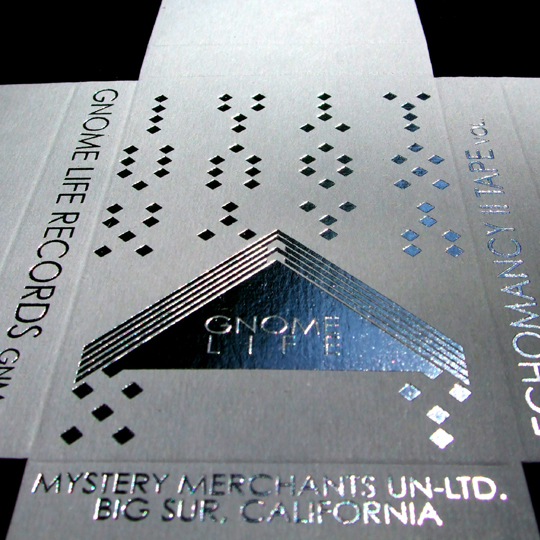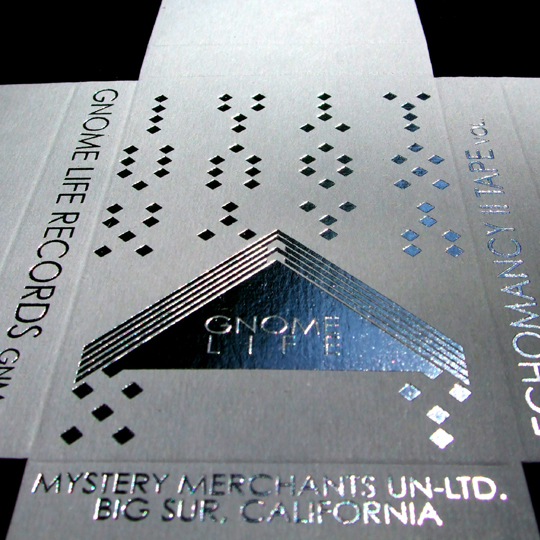 "Letters from the Forest of Nisene Marks" by Mountainhood – Cassette (Echomancy II)
Letters from the Forest of Nisene Marks is Mountainhood's most delicate and cohesive work. As the name implies, these songs feel like mystic missives from the spooky and ancient forest in which Mountainhood records, lives and writes. The recordings themselves are so intimate, it's like listening to Hilde write them while hidden in a dusty corner of his house.
Acoustic guitars are strung with spiderwebs. Fragile voices hunt for melodies among leafy shadows. Phantom wolves howl from beyond a lysergic-acid dream world. Celestial transmissions from another time are whispered in your ear.
Letters from the Forest... marks Hilde's retirement from music and Mountainhood's final and ultimate release, bringing to completion a canon consisting of nearly 20 albums. It is, most simply, the product of a fantastically open person living quietly in a powerfully wild place. The forest is complex, beautiful and wise... just like these "letters"
TRACK LIST
SIDE A: 1. Letters from the Forest of Nisene Marks 2. Whales 3. Animals in the Moonlight 4. Sleepers, Awake! 5. Mushroom Hunting (In the Rain) 6. Mist
SIDE B: 7. The Glimm'ring Rising 8. Dance with You (Hard as Rain) 9. Wild Inside 10. Come for Me 11. Wolves
ABOUT THE ECHOMANCY TAPE SERIES
This release is part of our 2nd edition of the Echomancy (II) Tape Series. Echomancy means divination through music. The music within the series is varied, but each song/album can be followed back into the single source reality. Old magic spills out of the tapes and onto the occult packaging – cardboard boxes, silver-foil embossed with esoteric symbols. 100% recycled card-board (30% post-consumer), no glue. Comes with tape, bookband, digital cover art & liner-notes, and mp3 download.