"The Measure of Mystery" by Daniel Higgs – Cassette (Echomancy)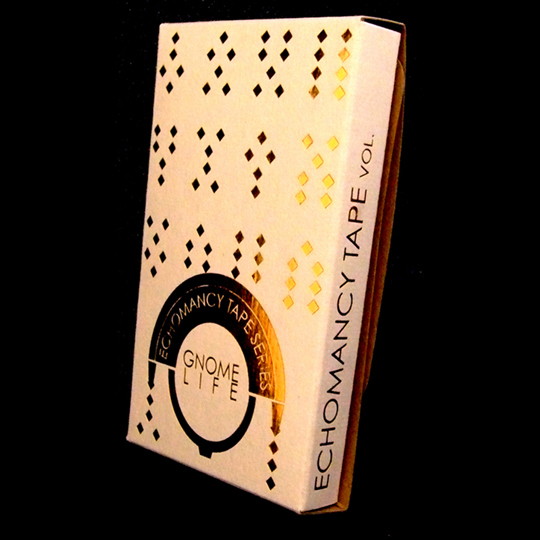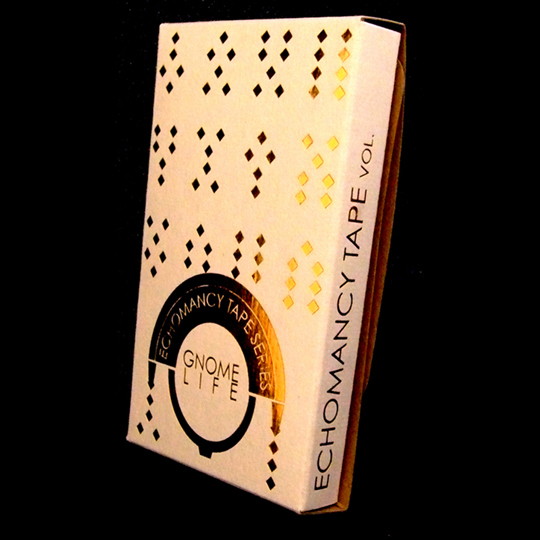 "The Measure of Mystery" by Daniel Higgs – Cassette (Echomancy)
The Measure of Mystery was recorded (by Fletcher Tucker of Bird By Snow & Yurt) on cassette tape in Big Sur, California in the late night hours when the 29th of October was gradually becoming the 30th (2011). Song flowed forth from Source in a circular redwood room perched just above a waterfall, which itself flows steadily toward its own source (the Pacific Ocean). You may observe the sounds of both ocean and river on these recordings...and a closer listen may also reward you with the sounds of starlight, mycelium growth, molecular revolution, and an untold number of cosmic musics.

This tape is a 45 minute magnetic fossilization of Daniel Higgs' energy field. It is divided between three tracks of epic proportion: a revelational instrumental banjo improvisation, an entheogenic song performed on banjo and larynx, and an ecstatic mythopoetic recitation. Fans of Daniel's previous albums are surely aware that an exceptional recording of "Say God" already exists, this new incarnation however is nearly twice as long with over 100 verses! Truly an awesome artifact, offered to you in the hope that it will inspire awe.
TRACK LIST
SIDE A: 1. The Elemental Conflux at Big Sur 2. Return
SIDE B: 1. Say God (extended version)
ABOUT THE ECHOMANCY TAPE SERIES
This release is part of our 1st edition of the Echomancy (I) Tape Series. Echomancy means divination through music. The music within the series is varied, but each song/album can be followed back into the single source reality. Old magic spills out of the tapes and onto the occult packaging – cardboard boxes, copper-foil embossed with esoteric symbols. 100% recycled card-board (30% post-consumer), no glue. Comes with tape, bookband, digital cover art & liner-notes, and mp3 download.