"Offering" by Bird By Snow – LP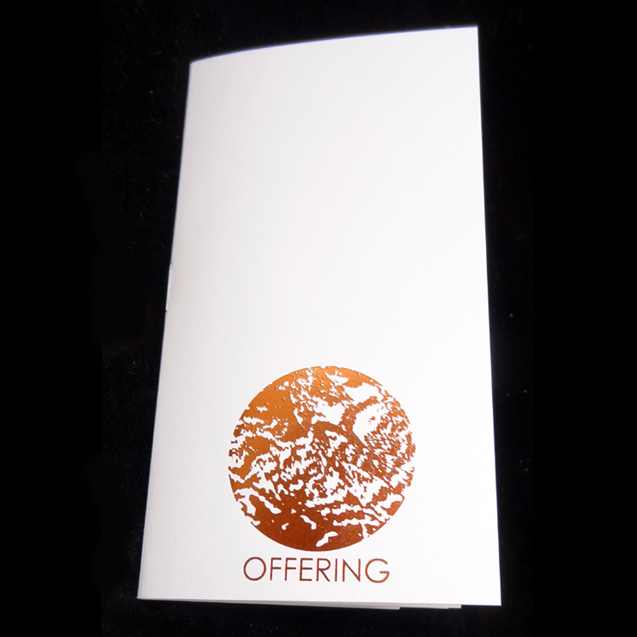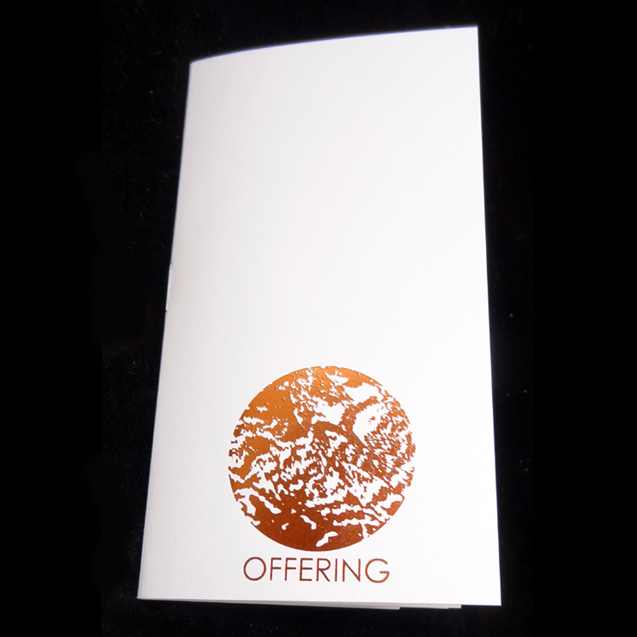 sale
"Offering" by Bird By Snow – LP
Offering is the 5th (and final) record by Bird By Snow. Recorded and performed entirely by Fletcher Tucker – producer of recent albums by Daniel Higgs and Little Wings. Offering offers up eight completely analog recordings put to tape at various power spots in Big Sur, California – Tucker's homeland. This primordial, majestic and wild landscape is the primary inspiration for the album, and consequently Big Sur eminates from the speakers as the record spins – filling rooms with windswept ridges, fog shrouded mountains, roaring coastline, golden clearings, and shadowy old growth forests. However, this record does not present a simple, picturesque view of nature. As in the wild itself dark and light appear in equal measure – storms rage and fires destroy; there is erosion, decomposition, disease and predation. The wilds of Big Sur are vast and powerful, fantastically destructive and creative.
Inspiration was also found in human stories and doings. Lyrics center around our tribal past and future, old ritualistic relationships to nature, our potential to be truly at home in the wild, and conversely our will to change it. Indeed as easily as one may visualize a foggy redwood forest as the record plays you may also see and hear tools being sharpened, fires being lit, stone walls being built, and ceremony being held.
Offering sets out to reawaken an ancient consciousness, an atavistic awareness present in the land and in ourselves – to give you permission to return to the familiar place, inhabited by our ancestors, where myth and magic are primary natural forces. This record was informed by a practical knowledge and daily relationship with the physical wild, a deep sense of place – knowing the plants and animals, walking the trails and peaks, chopping wood and sowing seeds. And these songs came forth by approaching the non-physical wilderness of Big Sur with the same respect and curiosity – through ritual, rites, and ceremony a mystic backcountry opens.
TRACK LIST
SIDE A: 1. Worlds Returning 2. Peering Out 3. Grace 4. Before Names
SIDE B: 1. My People 2. Black Ocean 3. Devouring 4. Wide Open
MORE ABOUT THIS RELEASE
Limited to 500 copies on 140 gram black vinyl, with a copper embossed booklet, the finest quality covers, and an Mp3 download.
SELECT PRESS
"It billows, it ebbs, it flows, it trickles, it floods, but most of all, it draws you in. Tucker has a knack for bottling sounds as vast as the Pacific into songs that convey both an intimate charm and a spacious ambiance; they're sprawling but no less direct." – Mixtape Muse
"Everything you need to know and ever felt about Big Sur in one restrained song." [referring to "Wide Open"] – Impose Magazine
"If anyone ever had a doubt about a one-man band creating beautiful music, their doubts can now be laid to rest." – Altsounds
"...utterly compelling tracks full of terrifyingly wide open introspection and communal mysticism rooted in ceremony. Offering is intense." – Tome to the Weather Machine